NERVOCHAOS: releases new album, "Chthonic Wrath"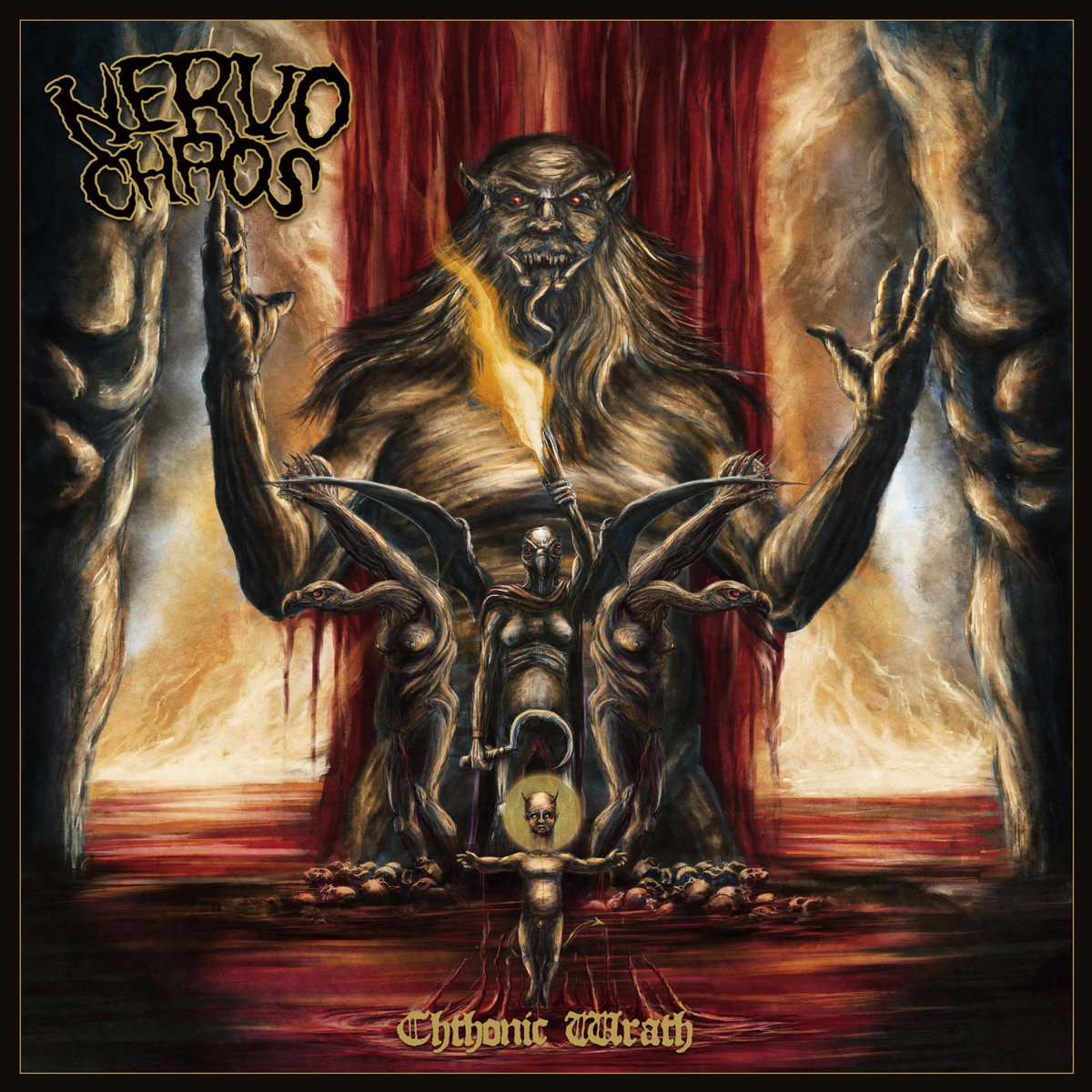 NervoChaos released this Friday (31) their new album "Chthonic Wrath", material that will please fans of extreme music.
The album has already been reviewed by foreign media and had excellent ratings:
– "This record is solid and raw as a rock" – Metal Temple 10/10
– "A death metal feast, really fast and brutally played" – Arrow Lords Of Metal 8.5/10
– "Chthonic Wrath brings their wave of Old School riffs, and that's all we asked of the band!" – Acta Infernalis 80/100
– "The material is strong and full of energy. In other words, another great NERVOCHAOS album." – Hard Rock Info
– "Recommended!" – Metal-Rules
"Chthonic Wrath" was released on digital platforms and on CD on March 31 (Friday) – in Brazil it was released in partnership between Tumba Records, Voice Music and Xaninho Discos.
Check out the videos already released for the singles of "Chtonic Wrath":
"Lullaby Of Obliteration":
https://youtube.com/watch?v=lqmKV0Jp5aM
"Taphephobia":
https://youtu.be/0WTgTMl0WRM
"Turn Apart":
https://youtu.be/l7hShNhlbXg
"Son Of Sin":
https://youtu.be/AQ0tr0PK_cg
Recorded at Abracadaver Studio (in São Paulo – Brazil), with producers Addasi Adassi and Adriano Daga (Angra, Almah, Torture Squad, etc) and mixed and mastered by North American producer Brendan Duffey, who has previously worked with Nervosa, Angra and André Matos – to name just a few – "Chthonic Wrath" contains 14 tracks of brutal and sharp Death Metal. It is the eleventh album of the band's career, in 27 uninterrupted years of activity.
https://tumbaproductions.com.br/
https://nervochaos.net/